Men ages 13 and up are invited to the 2019 Men's Retreat at the Green Lake Conference Center. You can look forward to Christian fellowship with other men from like-minded churches, powerful messages from God's Word, a variety of recreational activities, and more.

Date & Schedule
Friday, May 17, 2019
*Early Bird Golf Scramble - 11:00 am
Pre-Retreat Workshop - 3:30 pm
Check-In - 4:15 pm
Dinner - 5:00 pm
Session #1 - 6:30 pm
Church Workshop - 7:30 pm
Fellowship and Activities - 8:30 pm
Saturday, May 18, 2019
Breakfast - 7:30 am
Church Prayer Time - 8:45 am
Session #2 - 10:00 am
Group Activities - 11:00am
Lunch - 12:00 pm
Session #3 - 1:00 pm
*Not Included in Registration Cost
Speaker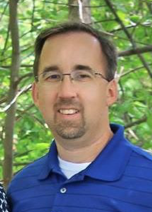 Pastor Matt Morrell
Pastor of Fourth Baptist Church
Plymouth, MN
Matt was raised in a pastor's home and graduated from Northland International University (B.A.) in 1998. He earned his Master of Divinity degree from Central Baptist Theological Seminary in 2002 and his Doctor of Ministry from Northland International University in 2010. During his seminary years, he served as the assistant pastor at Chisago Lakes Baptist Church in Chisago City, MN. In 2002, Matt became interim pastor at Chisago Lakes Baptist, becoming senior pastor after 10 months. He served there until May 2008, when he was called to Fourth Baptist Church. Matt and his wife, Kim, have five children.
Matt has spoken and taught in multiple venues at home and overseas, including ministry at Central Baptist Seminary's Romanian campus and at Faith Baptist Bible College in Cochin, India.
"My pastoral priority and personal passion is preaching and teaching God's Word to God's people. I am convinced that the faithful exposition and application of God's Word to God's people is the only ministry paradigm that will bear fruit that remains. However history may evaluate my shepherding, may it be said that I fed the flock the pure milk and the rich meat of God's Word!"
Cost
Early bird registration - $75/person
(on or before March 17)
Registration - $85/person
Covers lodging & three meals (dinner Fri. night, breakfast & lunch Sat.)
Registration deadline is May 2.
Location
Green Lake Conference Center is located just west of the city of Green Lake on State Road 23 in south central Wisconsin, close to the state's population center.
Green Lake Conference Center
W2511 State Rd. 23
Green Lake, WI  54941
Recreational activities
Green Lake Conference Center offers a variety of activities including basketball, pickleball, volleyball, disc golf, soccer, tennis, hiking, boating ($), and golfing ($). Please see their website for more information.